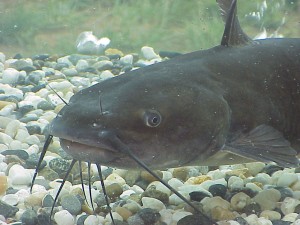 Relativity Media, LLC ("Relativity"), a California- based global media company is engaged in various aspects of the entertainment industry including the production of television and films, music, sports, digital media and fashion. Television shows such as MTV's wildly popular Catfish, a program that tells the stories of couples whose "fishy" relationships begin online, and films such as The Social Network and The Fighter have given Relativity some decent recognition in the past few years. Despite the fact that Relativity has produced, distributed or structured financing for over 200 motion pictures and has generated over $17 billion in worldwide box-office revenue, the company found itself in financial turmoil this past summer facing multiple lawsuits after falling behind on its financial obligations.
Relativity and certain subsidiaries filed voluntary petitions under Chapter 11 of the United States Bankruptcy Code on June 30, 2015 becoming one of Hollywood's biggest bankruptcies ever. Chapter 11 Bankruptcy is a "Reorganization" of debt, in which a debtor must file a petition with the bankruptcy court including schedules of assets and liabilities, income and expenditures, executory contracts and leases, and a statement of their financial affairs. By filing for bankruptcy protection, Relativity is able to suspend collection activities, restructure its finances and formulate a court supervised re-payment plan to pay back its debts. In many instances the debtor's assets including current contracts are auctioned and sold off to pay the business' creditors.
With the auction on the sale of Relativity assets right around the corner, various companies including Viacom have filed objections to the proposed assumption and assignment of their ongoing contracts with Relativity. MTV's objection to the sale indicates that each of their personal service agreements prohibits the debtors from assigning the contracts to another party without their consent; a clause that would generally be unenforceable in bankruptcy, unless the personal services in the contract are shown to be unique. MTV claims that several of their contracts with Relativity including one involving the show Catfish are for personal services that are unique to the creative production services offered by Relativity. Thus, MTV claims that such contracts cannot be assumed by just anyone who wins the bidding war.
It will be up to the bankruptcy judge to decide whether Relativity's production services to MTV were unique and specialized personal services, rendering the agreements un-assignable without MTV's consent. If resolved in MTV's favor, this would place constraints on bidders seeking to acquire Relativity's contracts from the bankruptcy estate. Bidders may be required to show the necessary industry expertise to assume the contracts with MTV. Despite Relativity's hopes for smooth sailing towards a bankruptcy discharge, MTV seems to show no mercy in their fight to protect their own production standards.
Related Reading: