By: ADAM BLAIER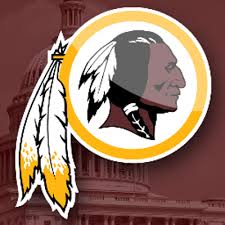 After eight years, the United States Patent and Trademark Office (USPTO) has finally handed down a decision in a case against the Washington Redskins known as Blackhorse v. Pro-Football, Inc. The petitioners in cancellation No. 92046185, Amanda Blackhorse, Marcus Briggs-Cloud, Phillip Cover, Jillian Pappan, and Courtney Tsotigh received a decision in their favor when the USPTO canceled several trademarks with the Redskins name. After the ruling, Amanda Blackhorse stated "We filed our petition eight years ago, and it has been a tough battle ever since… I hope this ruling brings us a step closer to that inevitable day when the name of the Washington football team will be changed." The decision comes as a surprise to some, and the potential impact is still unknown. The USPTO came to the conclusion that since roughly one third of the Native American Population was offended by the term "Redskin," the term could be deemed offensive by a substantial composite of Native Americans. The following is an excerpt from the decision.
 The record establishes that, at a minimum, approximately thirty percent of Native Americans found the term REDSKINS used in connection with respondent's services to be disparaging at all times including 1967, 1972, 1974, 1978 and 1990. Section 2(a) prohibits registration of matter that disparages a substantial composite, which need not be a majority, of the referenced group. Thirty percent is without doubt a substantial composite. To determine otherwise means it is acceptable to subject to disparagement 1 out of every 3 individuals, or as in this case approximately 626,095 out of 1,878,285 in 1990.215 There is nothing in the Trademark Act, which expressly prohibits registration of disparaging terms, or in its legislative history, to permit that level of disparagement of a group and, therefore, we find this showing of thirty percent to be more than substantial.[1. Blackhorse v. Pro-Football, Inc., Cancellation No. 92046185, (T.T.A.B. 2014)]
So what does all this mean for teams such as the Kansas City Chiefs, Atlanta Braves, Cleveland Indians, Chicago Blackhawks, Florida State Seminoles, and the thousands of high schools, and youth leagues? There are a few answers to that question. First, it could mean nothing at all. The other team names that are not considered ethnic slurs might not offend the Native American Population. If a substantial composite of Native Americans are not offended, then the licenses and trademarks are fine. Bud Elliott of Tomahawk Nation, wrote, "the Seminole Tribe of Florida, the Tribe originating in the state where FSU exists, supports the name in a public way."[2. Bud Elliot,  Impact of Washington Redskins Trademark Ruling on Florida State Seminoles, Tomahawk Nation (Jun 18 2014, 10:41am), http://www.tomahawknation.com/2014/6/18/5820794/washington-redskins-trademark-ruling-florida-state-seminoles-fsu] If this was the case for most of the other team names, I do not foresee any issues arising in the same way. However, he also pointed out that "[e]ven if other Seminole tribes, like the Tribe of Oklahoma were to object, it seems like a far smaller connection and objection, though the language that it "need not be a majority" of the referenced group is perhaps a bit unsettling."[3. Id.]
The next scenario would be that which Bud points out in the second quote above. If different Native American tribes across the US state they are offended by the team names, what will a court determine as a composite? Will the court look for a composite of that community which states they are offended, such as the Seminole tribe in Oklahoma? Will they take the composite of the whole Native American community as they did with the Redskins? Across the country, smaller communities are agreeing to change their names if they are deemed offensive. In an article written by Ken Belson and Edward Wyatt of the New York Times they noted that "Outside of the courts, Native American groups have successfully persuaded hundreds of high schools and colleges, including Syracuse, Miami of Ohio and St. John's, to change their team names over the years by appealing to alumni, students and benefactors."[4. Ken Belson & Edward Wyatt, Redskins Lose Ruling on Trademarks, but Fight Isn't Over, N.Y. Times (June 18, 2014),http://www.nytimes.com/2014/06/19/sports/football/us-patent-office-cancels-redskins-trademark-registration.html?_r=1.] On a small scale an impact can be made pretty swiftly.
In some places however, the debate is not so easy. Neshaminy high school in Langhorne, Pennsylvania has this debate on their hands. Queen Muse of NBC Philadelphia noted "members of the editorial board of the school's student newspaper, the Playwickian, have been battling school officials over use of the term in articles and ads in the paper since late 2013."[5. Queen Muse, Redskins Patent Ruling Impacts Local High School Team, NBC (Philadelphia), (Thursday, Jun 19, 2014),http://www.nbcphiladelphia.com/news/politics/Redskins-Patent-Ruling–263711371.html] The school's editors have declared the word Playwickian as a racial slur, and stopped using it in the newspaper on several occasions. "The student's push to ban the word as a racial slur mirrors the efforts of U.S. senators and some minority advocacy groups who are calling for the National Football League to give the Washington Redskins team a new name."[6. Id.]  (This is referring to Washington Democrat Maria Cantwell's letter that was signed by fifty senators, asking the Redskins to change their name.) Even in small town America, this debate is passionate.
The issue is more controversial, where large amounts of money are involved like in professional sports. "Professional sports teams have been more resistant to calls to change their names, although some, including the Washington Wizards, who used to be known as the Bullets, have acted in the face of public pressure. Other teams, including the Cleveland Indians and the Kansas City Chiefs, have also been criticized for not changing their names."[7. Belson & Wyatt, supra note 4] The trademarks and logos of these teams are a huge part in their revenue stream.
The NFL as a whole could feel a slight impact with regard to this ruling. The Redskins are a valuable franchise. The NFL structured their system to be a pot for every team to put their money into, and then to be divided between everyone.  Maury Brown noted, "The ruling has other effects that impact the Washington Redskins. It limits the revenue the club and the NFL can earn from selling jerseys and other merchandise with the name and logo. It removes the team of the rights to the term "Redskinettes," the nickname for its cheerleaders. And, the team of use of the logo on their helmets."[8. Maury Brown, In Landmark Decision, U.S. Patent Office Cancels Washington Redskins Trademark Registration, Forbes (6/18/2014 @ 11:59AM),http://www.forbes.com/sites/maurybrown/2014/06/18/in-landmark-decision-u-s-patent-office-cancels-washington-redskins-trademark-registration/] However, Bob Raskopf the Redskins attorney is confident they Redskins will win the appeal.  Most analysts believe the ruling "is unlikely to have an immediate financial impact while the team appeals the ruling. Even if the decision is not overturned, the Redskins can use the name and enforce its trademarks using common-law rights."[9. Belson & Wyatt, supra note 3.]
The issue will not be settled for a long time, and only time will tell if there will be an impact on teams whose names are associated with Native Americans or other ethnic or cultural groups. It is a fascinating case for lawyers who are interested in intellectual property and sports.